Prairie Centre Wealth Management
At Prairie Centre, we understand that everyone has different needs when it comes to saving. That's why we offer a complete lineup of Wealth Management tools, services and products to help you realize your goals.

Knowing all of your options and putting a solid plan together is the key to building your wealth.  And all you have to do to start down your road to financial success is pick up the phone and call us or drop by your branch to speak with an advisor.  
Full Service Brokerage
Prairie Centre is pleased to offer you a full-service brokerage through Qtrade Advisor. And we're committed to gaining a complete understanding of your financial goals, evolving circumstances and investment objectives to address your wealth strategy. 
We understand that choosing the right investments involves more than picking tomorrow's winners, and we can help ensure that your portfolio has the diversity to stabilize performance for today and tomorrow. So, if you're ready to take your investments to the next level, we're here with a complete range of options, including fixed income investments, equities, mutual funds and professionally managed portfolio solutions. 


Online Brokerage
Online brokerage is available to Prairie Centre Credit Union members through Qtrade Direct Investing,  
Canada's leading independent online brokerage. Qtrade offers a wide variety of investment and trading choices, including:
Canadian and U.S. Stocks
Canadian, U.S. and corporate bonds
Canadian and U.S. T-Bills
Mutual Funds
Options (including LEAPS and bond options)
New Issues
GICs
Strip Coupon Bonds
Commercial Paper
Rights and Warrants
Enjoy the freedom to trade what you want, when you want.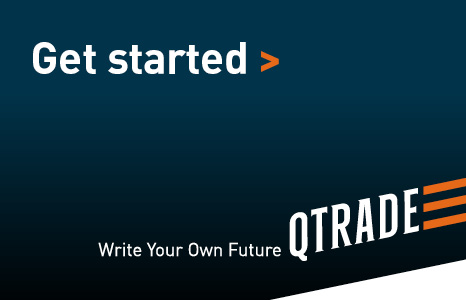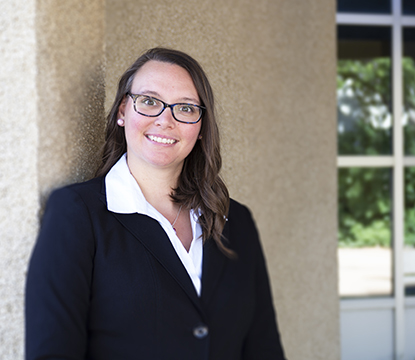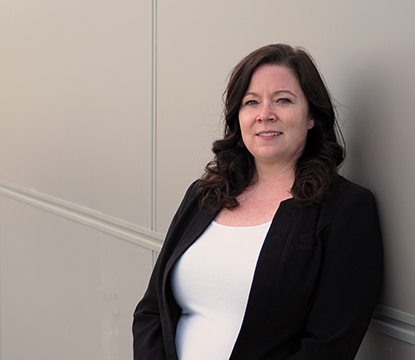 Laurie Wagner
Investment Advisor/Financial Planner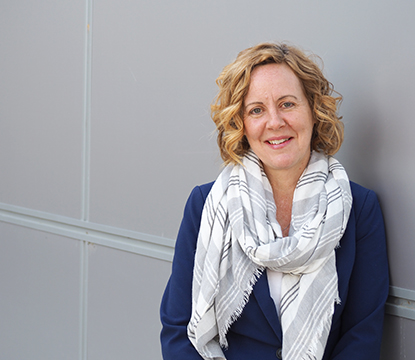 Megan Crofts
What do you really enjoy about your role here at PCCU?
I really enjoy meeting with members to help set them up for their financial future. I understand that each member has individual and unique needs when it comes to their financial situation. Whether you are a first-time investor, planning for your retirement, or just wanting advice on your portfolio - I am happy to help you each step of the way.
How do you like to spend your spare time?
In my spare time I enjoy going for walks with my husband, and watching our kids play in the backyard.
What is your favorite thing about life on the prairies?
I love the simple Prairie life. I'm grateful that I can send my kids out to play with others in our neighborhood without having to worry about their safety and well-being as much as I would have to in the city. I love being able to look at the sky at night and see all the stars - it's definitely something you can't do in the city!
Laurie Wagner
What do you really enjoy about your role here at PCCU?

Each and every day I get the honor of helping our members achieve their dreams.
How do you like to spend your spare time?
In meditation, being out in the garden and yard, and being with my family.
What is your favorite thing about life on the prairies?
Many people may just see a flat piece of land when they look out on the prairie, or joke that you can see your dog run away for miles (which is true), but there is much more than meets the eye. It is the way the sun sparkles on the water or how you can see the stars on a clear night. And if the wind blows just right, the smell of all the beautiful flowers in the fields. I also love how everyone waves to each other as they drive by. It makes me feel that we are much closer to one another.
Shannon Johnston,
RIS, MACP
What do you really enjoy about your role here at Prairie Centre?

I love getting to know our Prairie Centre members and being there for them when they need me. I also love working with such a dedicated group of individuals.
How do you like to spend your spare time?
I love to spend time hanging out with my family, working in our yard, and cuddling with my dogs. My favourite past times are running, reading, and raising chickens.
What is your favorite thing about life on the prairies?
My absolute favourite things about life on the prairies are the beautiful sunrises and sunsets. After living in several different provinces, I can definitely say you don't find that kind of beauty anywhere else.
Want to chat? 

*Mutual funds and other securities are offered through Qtrade Advisor, a division of Credential Qtrade Securities Inc. 
Commissions, trailing commissions, management fees and expenses all may be associated with mutual fund investments. Please read the prospectus before investing. Unless otherwise stated, mutual fund securities and cash balances are not insured nor guaranteed, their values change frequently and past performance may not be repeated. Northwest & Ethical Investments L.P ("NEI" or "NEI Investments") is a subsidiary of Aviso Wealth; and NEI Funds are related issuers of Qtrade Advisor, Qtrade Asset Management, Qtrade Direct Investing and Qtrade Guided Portfolios.
Online brokerage services are offered through Qtrade Direct Investing, a division of Credential Qtrade Securities Inc. Qtrade and Qtrade Direct Investing are trade names and trademarks of Aviso Wealth Inc. and its subsidiaries.


Select one of the icons below to learn more.